Greensboro, NC (September 9, 2021) – Cooper recently received the Gold Safety Award from ConstructSecure. This award is presented to companies who register a safety score between 85%-95% in the Safety Assessment Program.
The Safety Assessment Program reviews a company's safety performance and safety management systems, depending on contractor size and the type of work performed.
The results from the program provide a strong indicator of how Cooper values the importance of safety and how they will perform in the future regarding safety.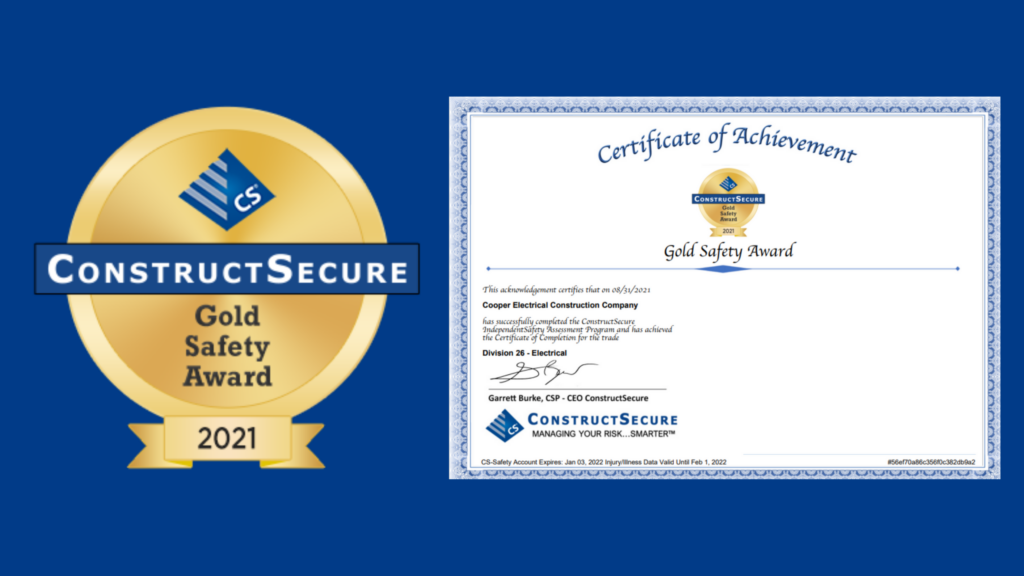 To learn more about ConstructSecure, visit their website.
Find out more about Cooper's safety culture.