Greensboro, NC (Jan 2, 2022) – In an effort to further their sustainability initiative, Cooper Electrical Construction Company has purchased reusable water bottles from 4Ocean for all employees. Employees are encouraged to use their NEW water bottles in their everyday life… at work, at home, and on the go.
With the goal of steering away from single-use plastic water bottles as much as possible, Cooper is working with clients to ensure that water dispensers will be easily accessible for craft employees on site. Office employees are encouraged to fill up water bottles from the refrigerator or water dispensers.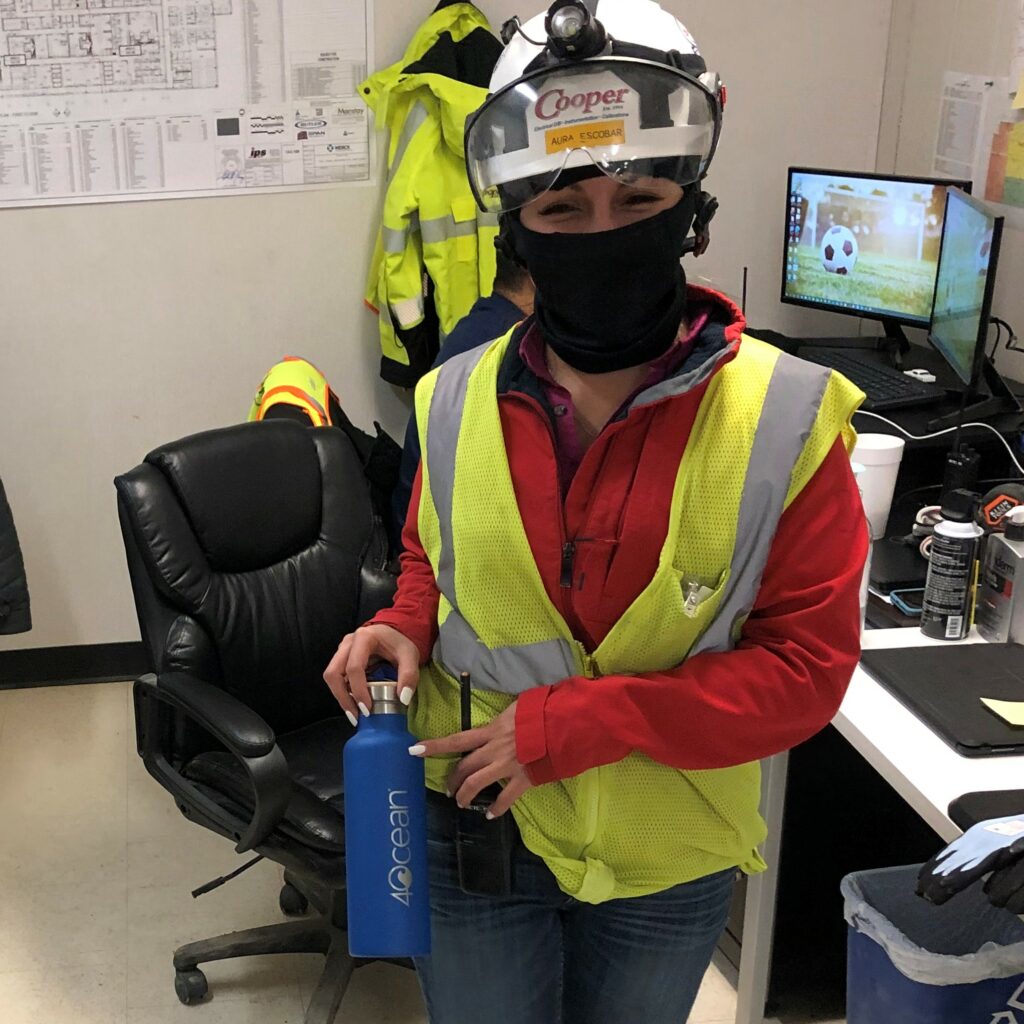 The 4Ocean reusable water bottle that each employee received will help:
Remove one pound of trash from the ocean, rivers, and coastlines. With the purchase of 400 water bottles, Cooper helped remove 400 pounds of trash.
Eliminate waste from an average of 345 single-use plastic bottles (per 4Ocean water bottle).
To ensure water bottles are distinguishable for employees on the job sites and in the offices, stickers were provided for employees to "decorate" their new water bottles. The stickers were available for employees to use on their hard hats as well. Using label makers to print out their names was also encouraged.
Cooper believes that it is their responsibility to take every action possible to ensure the safety and well-being of their employees, their community members, and the planet. This is just one simple way that Cooper can help make a difference. Like 4Ocean's mantra mentions "One pound at a time", a daily reminder that small acts really do add up!
Check out Cooper's Sustainability initiatives!