Charlotte, NC (June 27, 2022) – This past weekend Cooper hosted a Family Fun Day event at Carowinds to acknowledge & celebrate all of their employees' hard work. Approximately 200 employees along with their family members were able to join Cooper for the event, with just over 900 total participants.
Employees arrived as early as 10 AM when the park opened. Within just a few short hours, Cooper employees were flooding in with their matching red tie-dye shirts. Employees and their families were free to enjoy all aspects of the park once they arrived. Around 2 p.m., everyone gathered at the picnic shelters for lunch, awards, and even more fun.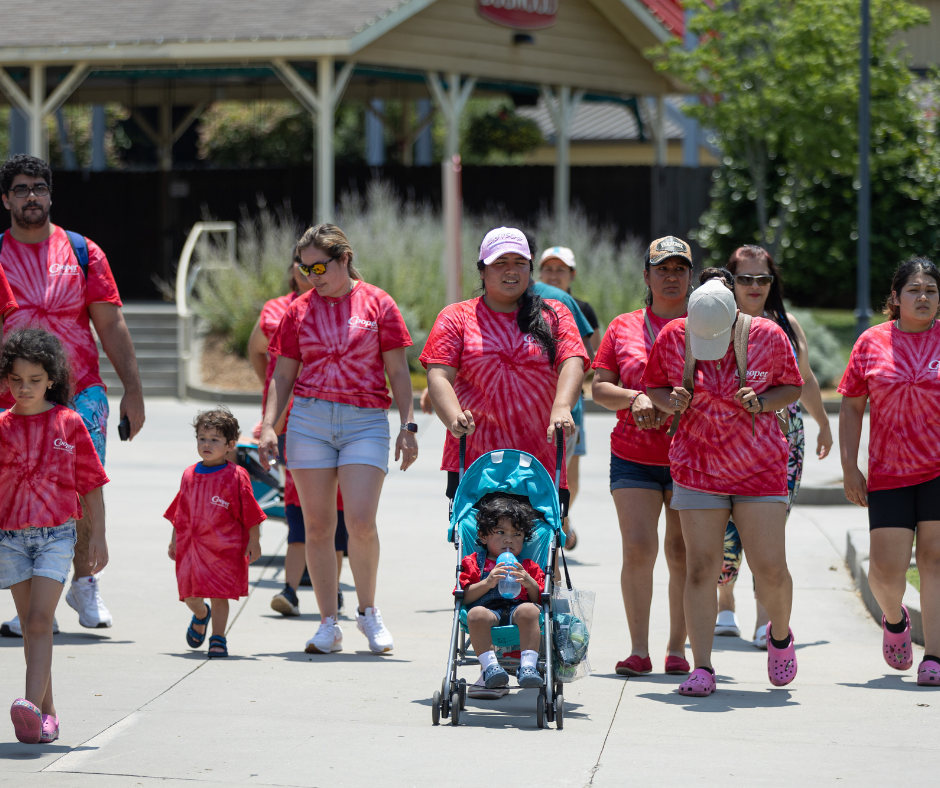 During the lunch and awards ceremony, everyone had an opportunity to enjoy face painters as well as talk to, dance with, and take pictures with our wolf mascot. Cooper chose to represent their workforce with a wolf mascot because of their parallel characteristics including intelligence, strong intuition, and loyalty to their family/pack.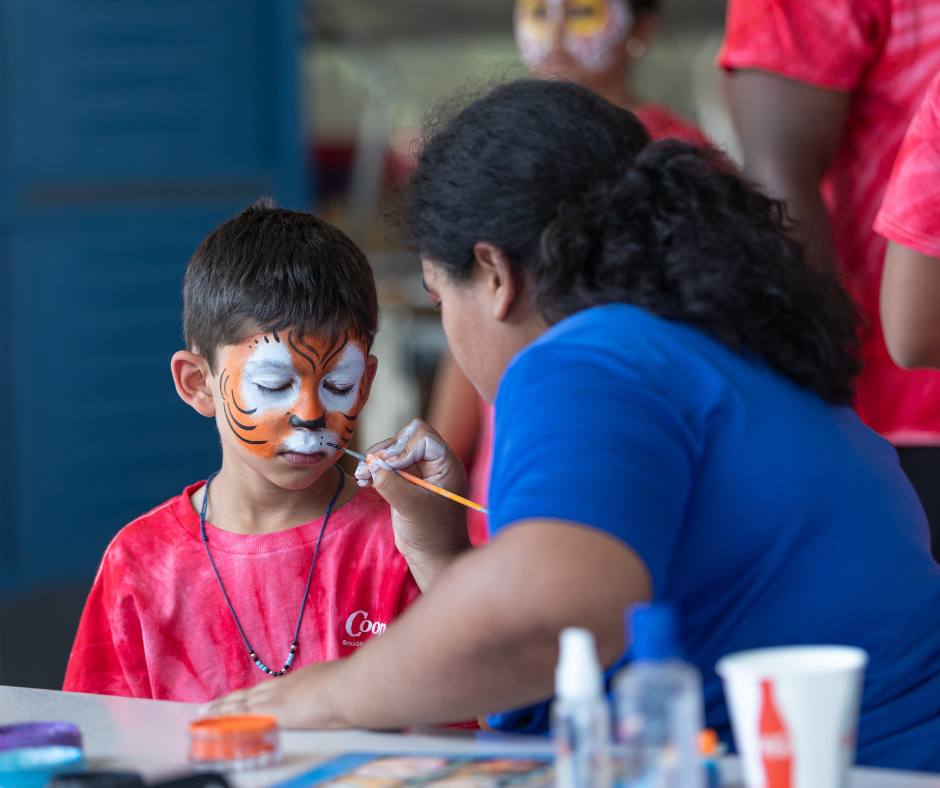 Cooper is proud to maintain a diverse workforce, with over 70% of employees hailing from 17 different countries. We were able to recognize each of those different countries with a display of flags during the lunch and awards ceremony. Employees proudly took pictures with their home country's flag.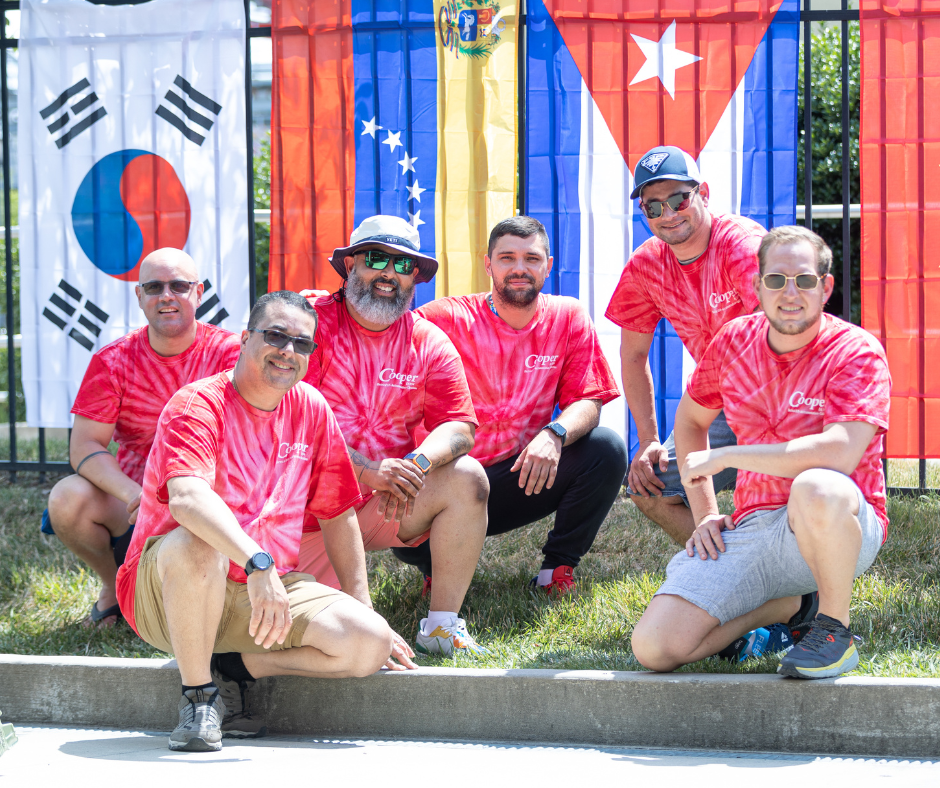 Over 50 certificates were awarded to various employees, being recognized for positive attitudes, being an early bird, being most improved, and exhibiting exceptional listening skills, to name a few. Cooper also presented Years of Service plaques for those that have been with the company for 20+ years.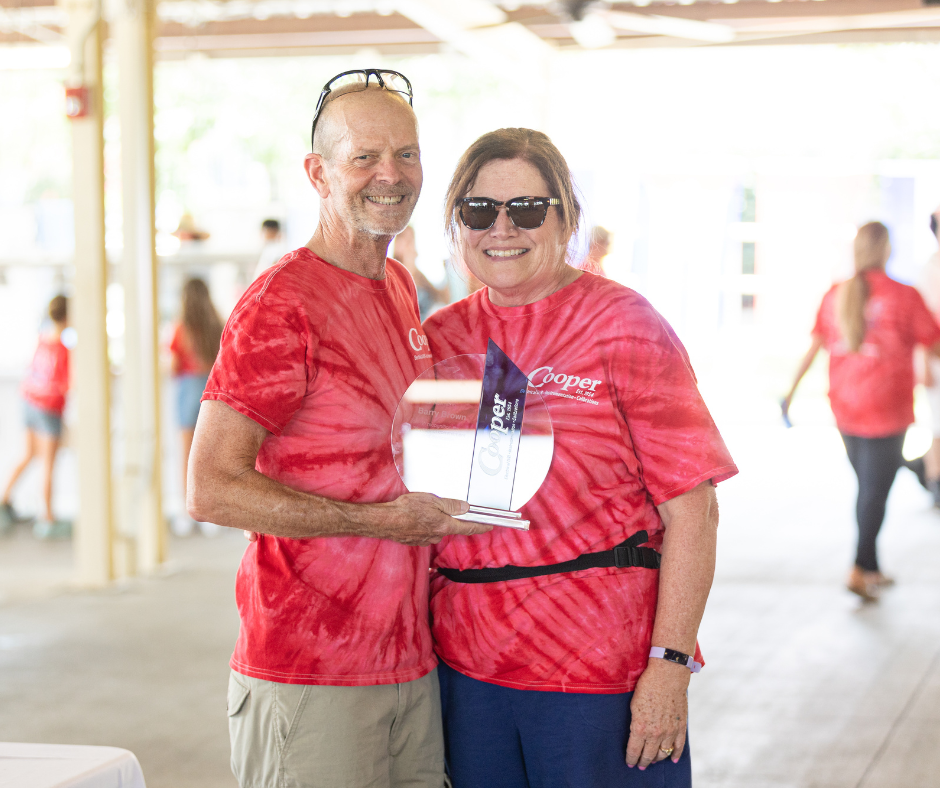 While wrapping up the lunch and award ceremony, employees expressed their appreciation for the quality time and memories made with both coworkers and family members. Many had never been to an amusement park before the Family Fun Day event. One employee expressed their gratitude through social media by stating "Thank you for this gift I did not expect it. My family enjoyed it a lot. Thank you for reminding us of past times, where a long time ago I did not feel what it was like to belong to an organization where everyone is involved as part of the family in your corporation. Love this day!"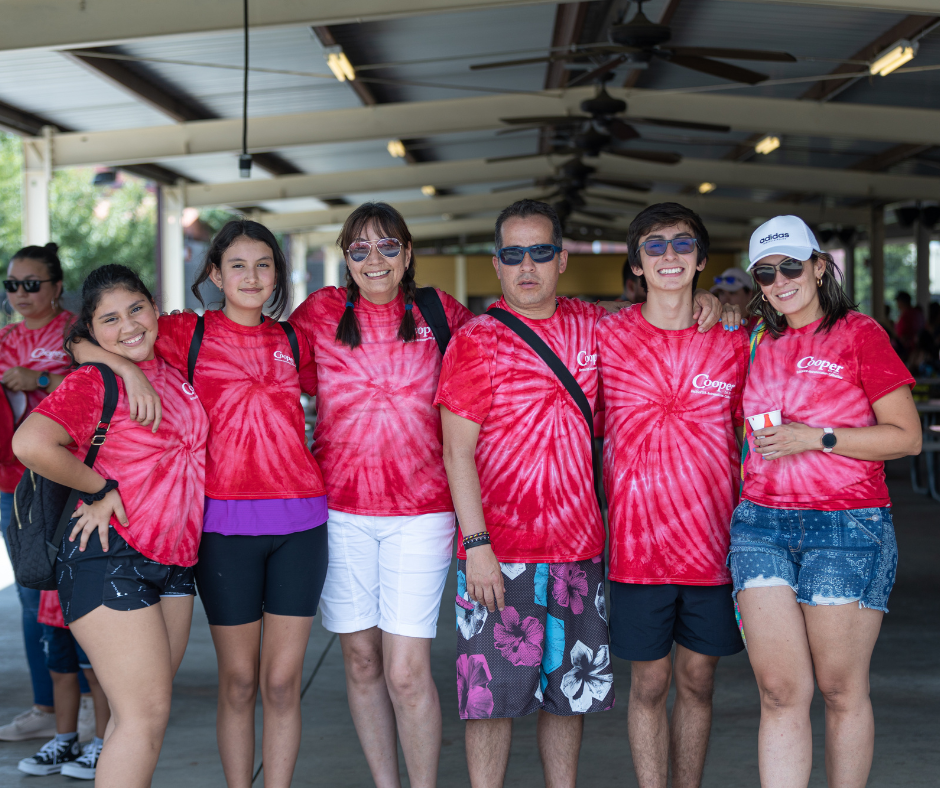 As the weekend went on, lots of other employees took to social media to post pictures and videos of the event, reminiscing on the memories from Cooper's Family Fun Day event.
Photos: Doug Burke Photography https://www.dougburkephoto.com/ 
Mascot: https://charactersforhire.com/new-york-ny/ 
Shirts: Custom Ink https://www.customink.com/ 
Location: Carowinds https://www.carowinds.com/ 
Years of Service Plaques: EDCO Awards and Specialties https://www.edco.com/atlantis-ellipse-crystal-award