Greensboro, NC (March 30, 2022) – Cooper celebrated 68 years of incorporation on Tuesday, March 29th, 2022. They began operations as the North Carolina Division of White Electric Co. of Atlanta, GA. It was in 1954 when Joe Cooper, then division manager, purchased the Company and incorporated it as Cooper Electrical Construction Company.
To honor and celebrate the 68 years full of successful projects, hardworking employees, and community involvement, Cooper delivered cake and cookies to the job sites and office locations. A total of 11 sheet cakes with the Cooper logo were created by Delicious Bakery. All of Cooper's staff enjoyed cake with their lunch.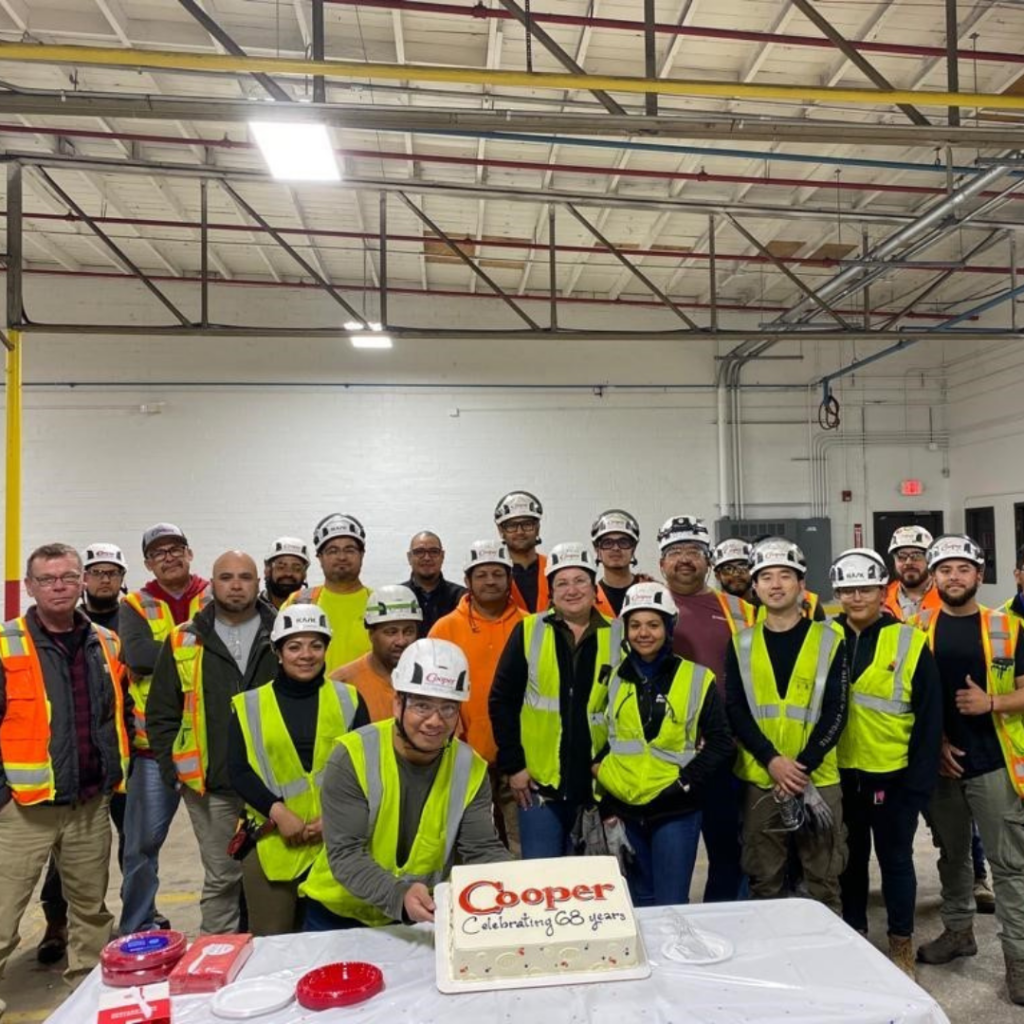 Cakes courtesy of Delicious Bakery; Greensboro, NC // https://www.delicious-cakes.com/
Cookies courtesy of Southern Sugar Bakery; Raleigh, NC // https://southernsugarbakery.com/
As Cooper reflects on the past six decades and looks ahead to the future, they strive to persevere in delivering successful projects, creating a positive work culture and maintaining a commitment to integrity, excellence, and service to others.
Cooper continues to serve a wide range of industrial, commercial, and municipal customers across the Southeast, providing best-in-class Electrical D/B, BIM, Prefabrication, Instrumentation & Controls, and Calibration services.