Raleigh, NC (August 3, 2021) – As a company, it is extremely important to show your appreciation for your employees and all of their hard work and dedication while on the job. To celebrate both National Watermelon Day and their employees, Cooper distributed freshly sliced watermelon to some of their most populated job sites.
A reliable employee is the best gift a leader can ask for. Cooper is so thankful for all of its employees and how dependable they are on a daily basis. Supporting local North Carolina businesses, such as these watermelon growers at farmer's markets, is also a mission of Cooper's. What better way to celebrate National Watermelon Day than with their wonderful, hardworking employees while supporting local businesses.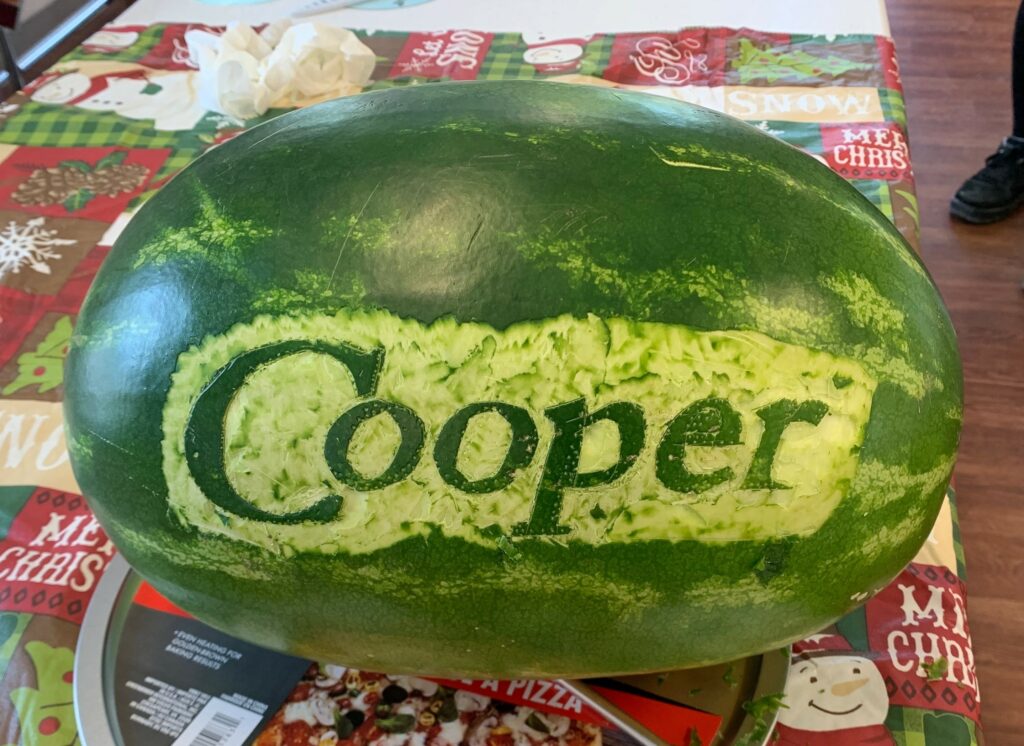 One of Cooper's Site Administrators, Frankie Jordan, used an extra watermelon to get creative. She carved the Cooper logo into the side, which is pure talent. Her colleagues congratulated her on social media with comments like "Nice, very creative, Frankie" and "That is so cool". Cooper loves to see its employees get creative and have fun during the workday. Maybe next year there can be a watermelon carving contest?
Cooper plans to continue celebrating National Watermelon Day each year and other similar days to show their appreciation for their employees and support local businesses.